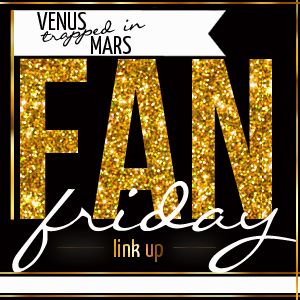 I am trying to understand how someone talking to people that you know that have disrespected you in some way is a reason to shoot and kill that person. Not only that, but to risk losing your lucrative 5 year, 40 million dollar contract that you just signed. Money doesn't by class or common sense I guess. I actually watched the Aaron Hernandez bail hearing yesterday. I was curious to hear what evidence there was against him and I have to say, it's looking like a pretty good case against him. Yes, the majority of the evidence is circumstantial but it's really strong circumstantial evidence and many people have been convicted on less. Now, I am not here saying that yes, he actually committed the execution style murder on his supposed friend but I will say that it's not looking good for him. Either way, his career is ruined. He has already been cut by the Patriots and I would be surprised even if he isn't convicted if another team would take a chance on him. It is actually very say because he is extremely talented and his life now has the potential to be completely wasted behind bars.
I guess in honor (not really an honor but cannot think of a better word right now) of AHern's arrest, I will count down the top 5 athletes whose careers were affected by a crime they committed.
No. 5 Maurice Clarett
Such a promising career and he never even got the chance to play a down in the NFL. He tried to fight against the NFL's rule of at least 3 years in college before going pro. He lost. He then got into trouble with armed robbery and was sentence to 7 1/2 years in prison. Seriously, one of the best college running back's I have ever seen and all of it wasted.
No. 4 Plaxico Burress
This was such a strange case to being with. He ended up going to prison for shooting himself in the leg. Um, yea. He ended up in prison for two years and was released from the NY football Giants in the process. Plaxico is now playing with the Pittsburgh Steelers, the original team that drafted him.
No. 3 Michael Vick
This is probably one of the most well known cases of a star athlete, in his prime, convicted of a crime. Vick was sentenced to multiple years in federal prison for his role in his dog-fighting venture. He was released from prison in 2009 during which time he also filed for bankruptcy. He is now the quarterback for the Philadelphia Eagles.
No. 2 Mike Tyson
This is a man that was at the top of him sport when it all came crashing down. He was convicted of raping a girl whom he invited to his hotel room. Tyson served three years in prison before being released. It is a bit sad that he will forever be known for biting a piece of Holyfield's ear off. Tyson can now be seen in cameo's for the Hangover movie series.
No. 1 Rae Carruth
Rae Carruth, a star wide receiver for the Carolina Panthers, was convicted just two years after he was drafted for having his girlfriend, who was 8 months pregnant, shot and killed. His reasoning for the shooting, "he didn't want to pay child support." His son survived the shooting and now lives with cerebral palsy. The only reason he was not sentenced to death or life in prison was because he didn't actually pull the trigger. Carruth is not eligible for release until 2018.
What better song than this for #backthatazzupfriday. I think all of these men are having/have had the prison blues. And, who doesn't love a little Johnny Cash,.