As I have been a apart of this world called "blogging" for about a year and a half now, I have found some great people along the way. Below are some of my favorites that I have followed along with for awhile and would love for you to check out.
The Art of Making a Baby
. This is the actual first blog that I ever started following. Elena is such a beautiful writer/photographer/mother/wife/etc. I love that she writes about what she believes in and doesn't worry about what others think. She has a beautiful little girl who is 2 months older than my son and live in Florida like me. I truly feel like if we ever met in person we would be instant friends.
Don't Quote the Raven
. Have you read her blog? How could you not want to be her friend instantly. A woman who knows who she is and speaks her mind.
I Wore Yoga Pants
. Another Florida gal who also went to FSU. Instant, Love. Who couldn't love the girl who started #backthatazzup Friday!
State of the Union Square
. These are dear friends of mine who moved away to NYC and are using this blog to chronicle their journey. Tara and I have known each other since our cheerleading days in High School, through college at FSU and then after. Her hubby is a fantastic DJ and does events/weddings all over the country. Seriously, if you ever need a DJ check him out.
http://bboyproductions.com/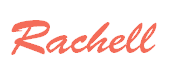 Follow my blog with Bloglovin