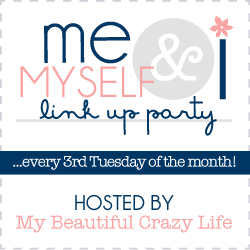 Do you celebrate St. Patty's Day? How?
It depends. There are a lot of birthdays that fall on St. Patty's Day so I end up celebrating one of those with some St. Patty's day attire and possibly some green beer in between. Before Brandon, I definitely partied it up for St. Patty's Day and definitely participated in all of the debauchery to be had.
It's March which means spring break! We want to know how your spring break went or if it hasn't happened yet, what will your spring break consist of?
Haha. Spring Break, what's this? I haven't has a spring break in 10 years.


A Zombie Apocalypse happens and you're stripped of all your luxury items. What beauty product would you miss the most?
Gosh, well I don't wear a lot of makeup so that wouldn't bother me and if there was a zombie apocalypse then we most likely would be either holed up somewhere or constantly on the move so showering daily is probably out of the question
(I mean, have you seen Walking Dead. Have they ever showered).

With all that stinkiness I would probably want something that would help mask the stench. I guess deodorant would be nice. Not really practical but hey it would be nice.
What is the one cause that you feel most passionate about?
I'm not really one that gets involved with a lot of causes BUT one that is pretty significant to my area would be the Wounded Warrior Project. Being from a military town this type of cause just seems to resonate with me.
What's the #1 most played song on your ipod?
I am absolutely loving everything Bruno Mars right now. When I Was Your Man and Locked Out of Heaven are on heavy rotation.